Special Events With Style
If You Can Imagine It, Olde Village Mill Can Host It
Olde Village Mill stands as the premier destination for a variety of events, encompassing fundraising galas, networking events, and meetings. Our adaptable and meticulously crafted space is designed to cater to your specific requirements, offering an ideal setting that contributes to the success of your event.
Our devoted team at Olde Village Mill recognizes the significance of your occasion and is dedicated to ensuring its outstanding achievement. We provide a wide array of services and amenities, including audio-visual equipment and flexible seating options, all tailored to suit the distinct demands of your event.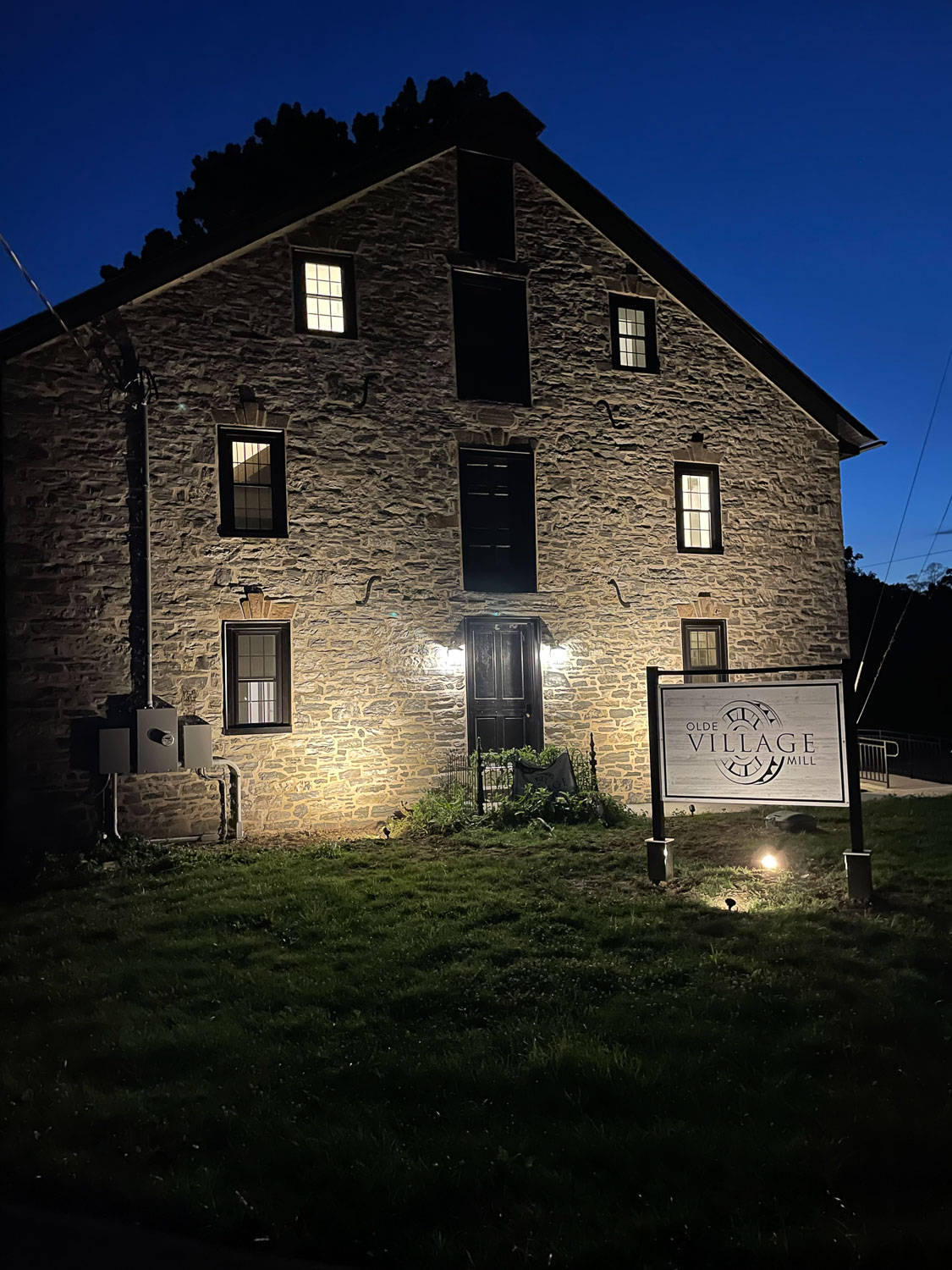 Networking Events & Meetups
Where Connections Thrive and Ideas Flourish
Olde Village Mill is the top choice for organizing meetups and networking events that cultivate valuable connections and spark creative thinking. Our adaptable venue provides the perfect setting for various types of gatherings, including professional meetups, networking mixers, educational seminars, and workshops.
The committed team at Olde Village Mill recognizes the value of networking and the exchange of ideas, and we are dedicated to the success of your event. Whether your goal is to broaden your professional network, exchange knowledge, or generate new ideas, select Olde Village Mill for events that encourage collaboration and enhance your professional community.
Elevating Fundraising Events to New Heights
Olde Village Mill is the ideal location for hosting memorable fundraising events that make a significant impact. Our flexible and sophisticated venue is perfectly suited for a variety of charitable events, including elegant galas, benefit auctions, and charity dinners. Designed with both style and functionality in mind, Olde Village Mill ensures your fundraising event is executed with a blend of professionalism and grace.
Our attentive team at Olde Village Mill understands the importance of these philanthropic events and is dedicated to ensuring their success. We offer a variety of room layouts and seating configurations to meet your specific needs.
Whether you are gathering support for a worthy cause, building community connections, or advancing a philanthropic mission, Olde Village Mill offers an exquisite setting for achieving your fundraising event objectives. Choose Olde Village Mill as the venue for your next charitable event, and let us help you create an inspiring and successful occasion.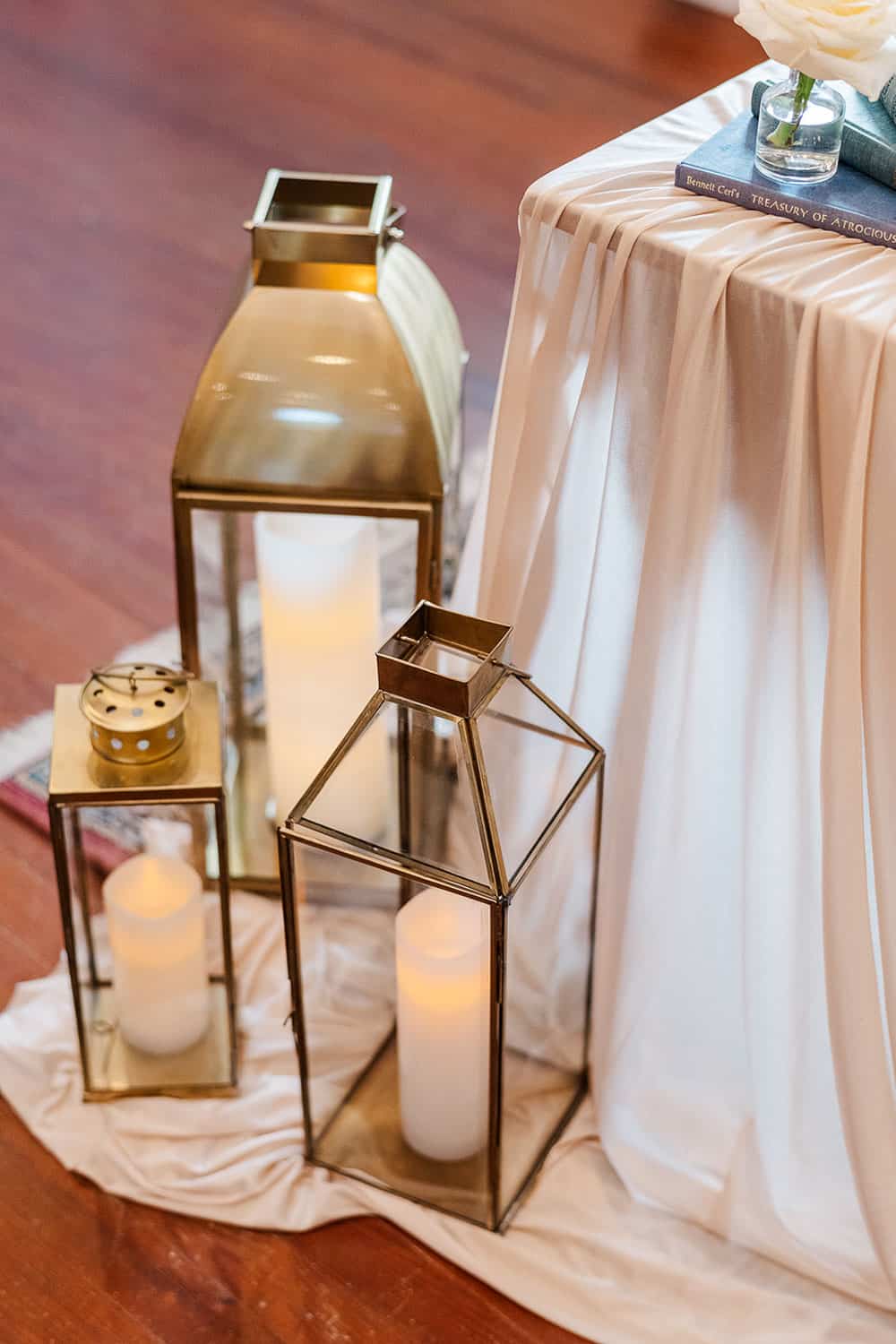 Meetings, Workshops & Presentations
Engaging Workshops and Impactful Presentations
Olde Village Mill is the premier venue for hosting professional meetings, workshops, and presentations, providing an environment conducive to productivity and innovation. Our versatile and sophisticated space is ideal for a range of business-oriented events, from strategic planning sessions and team workshops to influential presentations and seminars. Designed to facilitate both collaboration and learning, Olde Village Mill combines functionality with an elegant atmosphere.
Whether you are aiming to foster team development, share expertise, or present new ideas, Olde Village Mill offers the perfect setting for your business objectives. Choose Olde Village Mill for your next meeting, workshop, or presentation, and experience a venue that enhances engagement, encourages learning, and supports your professional goals.
Explore Olde Village Mill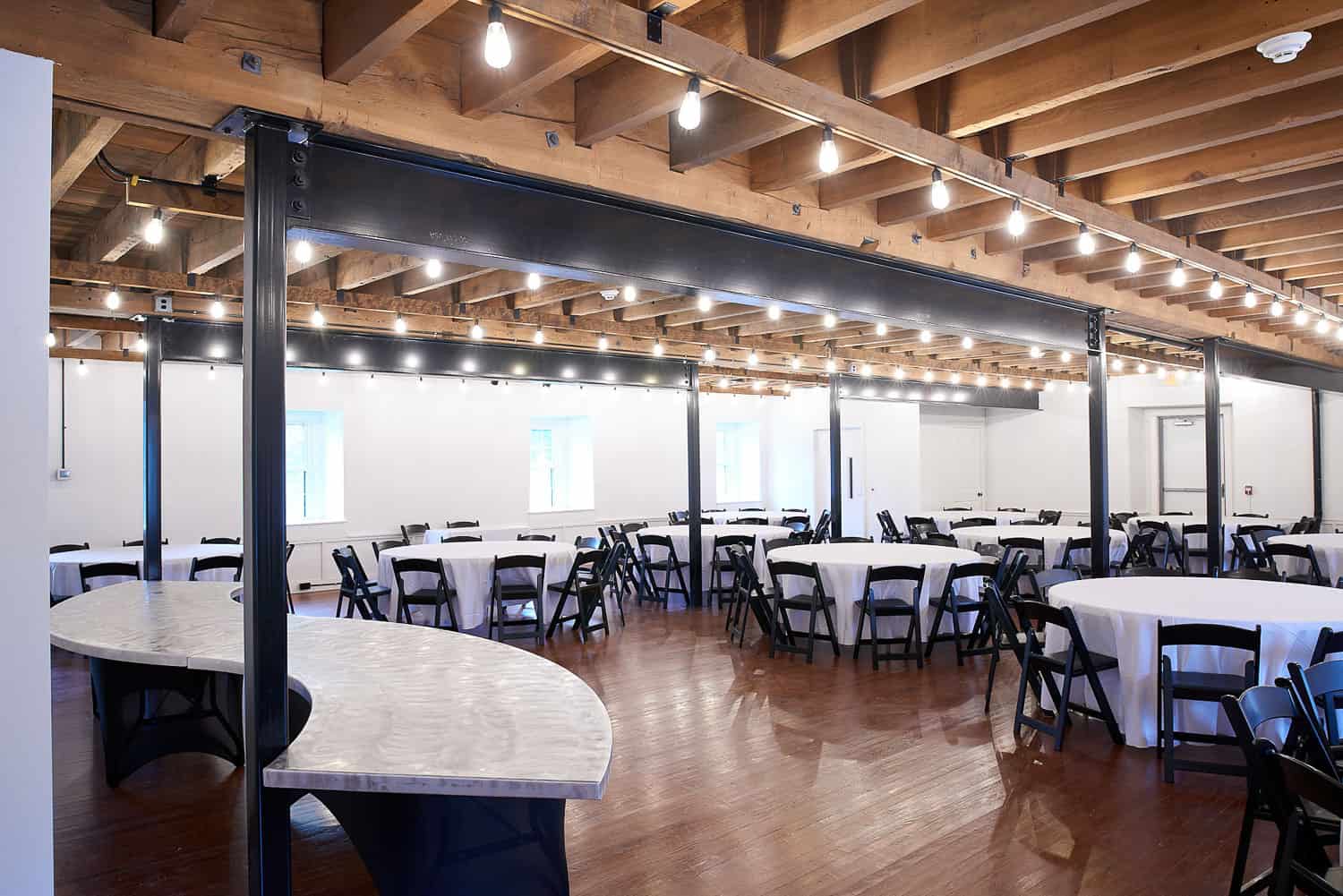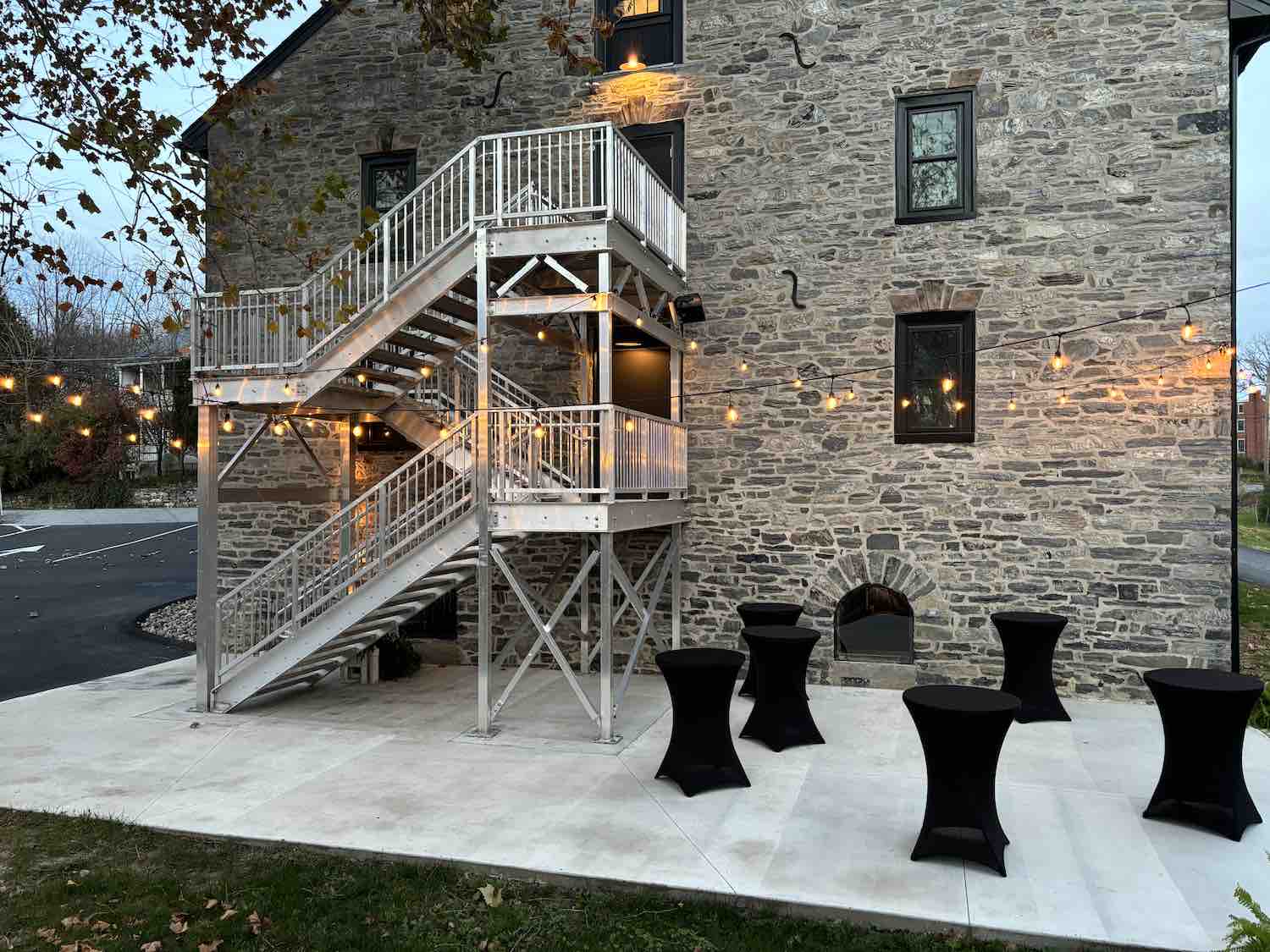 Outdoor Pre-Function Space
Olde Village Mill boasts an outdoor pre-function area that serves as an excellent setting for cocktail receptions and a serene escape from the indoor festivities. Nestled under the canopy of a grand sycamore tree and offering views of the picturesque grounds and stream, this space beautifully enhances the overall experience of your special event.
The hospitality suite on the third level is meticulously crafted for comfort and ease, offering abundant countertop space and a cozy sitting area equipped with a TV and a private restroom.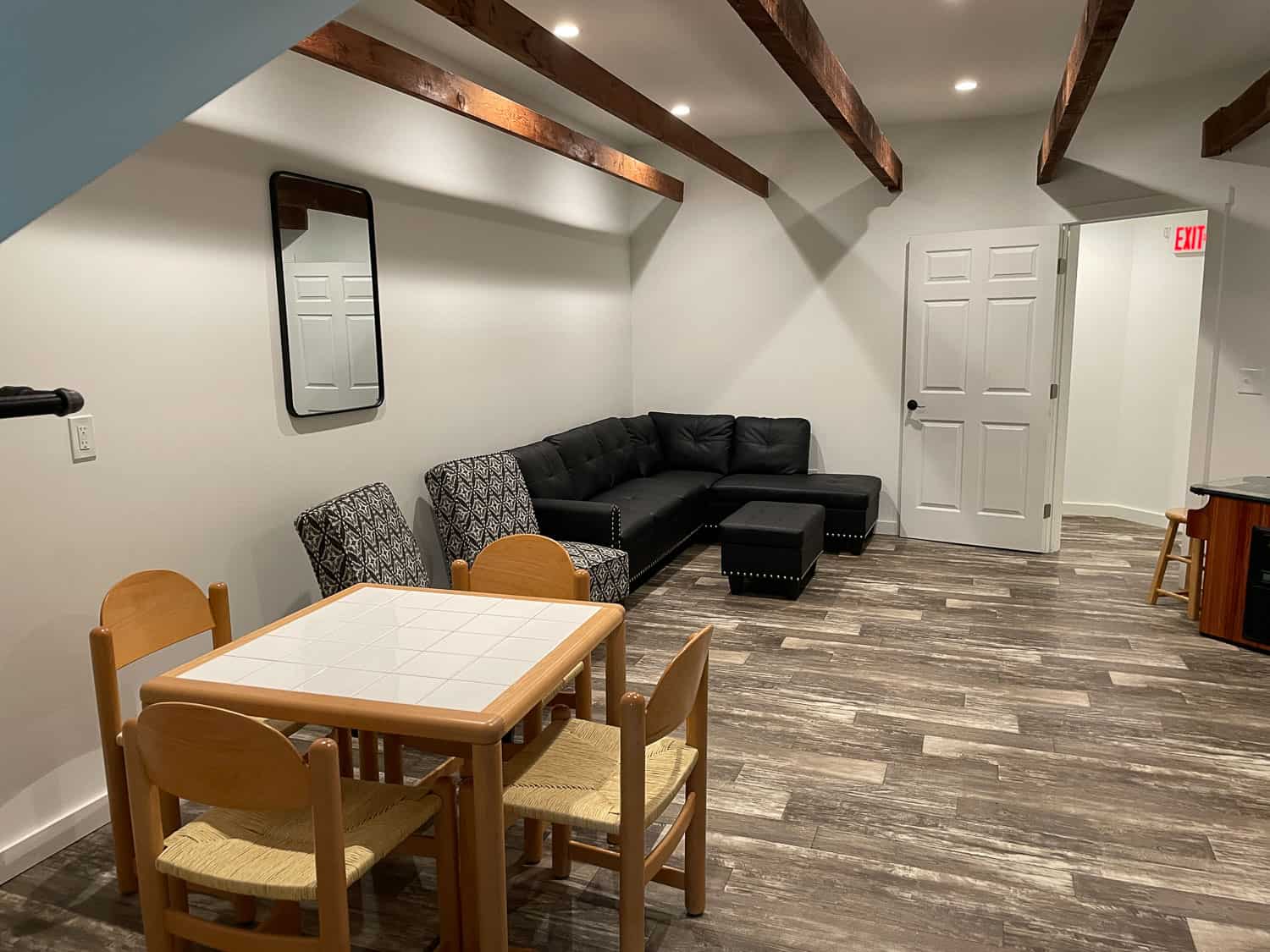 Included With Every Event


Elegant historic venue situated on five acres of picturesque property



Flexible event spaces and room layouts



Third-floor hospitality suite



Outdoor space for hors d'oeuvres and cocktails



White or black chairs, hi-top cocktail tables (10), 6' round tables (15), 6' rectangular tables (4), 8' rectangular tables (5), and brushed-aluminum serving tables (2)



Movable bar for events on second floor



Dedicated event staff person to oversee venue operations



Wi-Fi, TVs, projector, and sound system



Select the caterer and event pros of your choice (as long as they're licensed and insured)



Plentiful on-site parking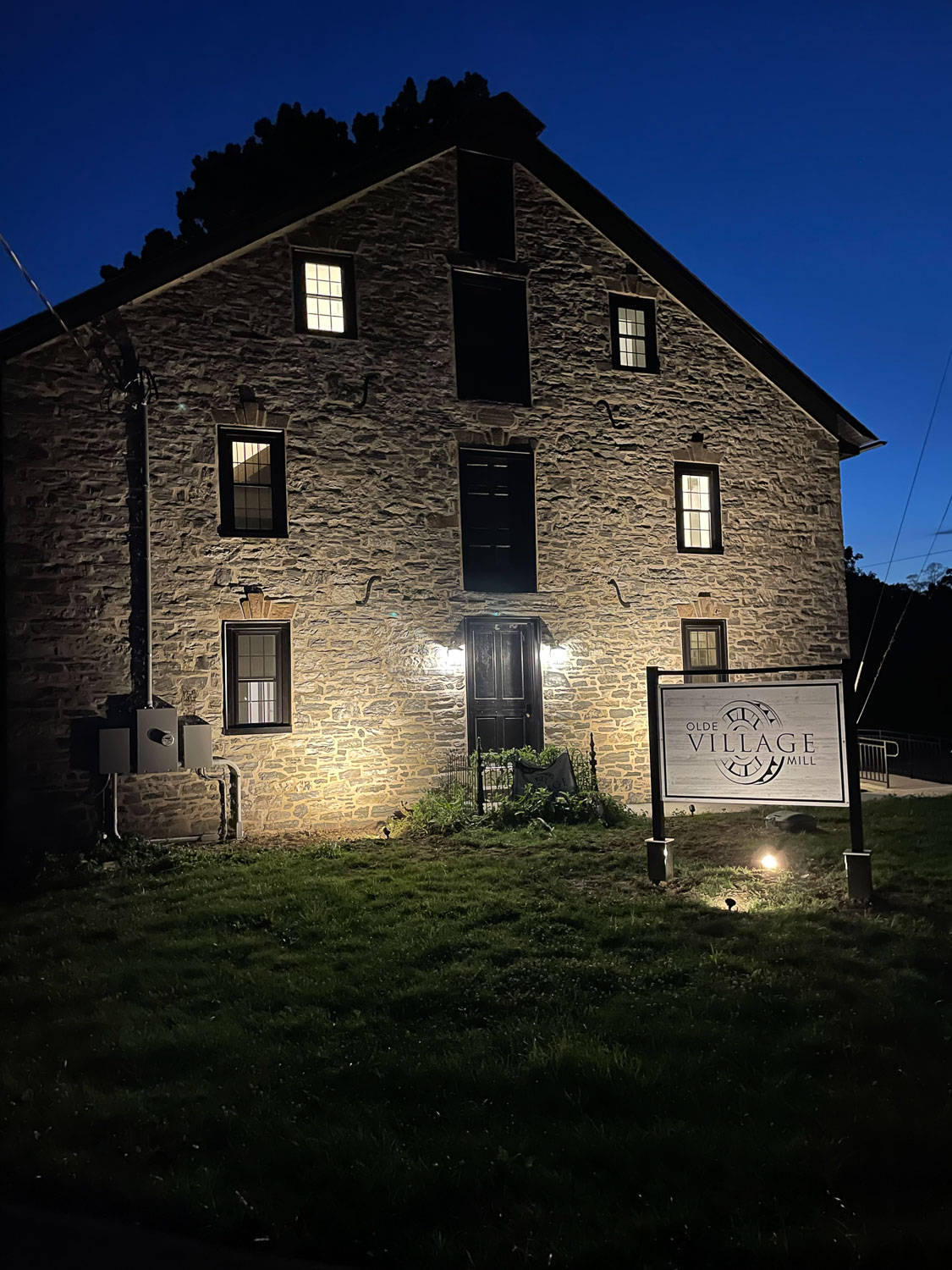 Our rental fees vary depending on the date, hours, space requirements, and logistics of your event. Please contact us to discuss your event, and we will provide a customized quote.
Start planning your event at Olde Village Mill
Whether you dream of a romantic wedding, a corporate event that leaves a lasting impression, or a special occasion that demands the utmost in care and detail, Olde Village Mill is dedicated to making those dreams come true. Our venue boasts historic charm, modern amenities, and impeccable decor, all combining to create an extraordinary experience that you and your guests will treasure for a lifetime.
Connect with us today to begin the journey of crafting unforgettable memories at Olde Village Mill, the premier event destination in Lancaster County.
Contact Olde Village Mill