Wedding Ceremonies & Receptions
A Picture-Perfect Venue That is Rich in History
Imagine celebrating your wedding at Olde Village Mill, a historical grist mill dating back to 1740, where industrial elegance meets modern amenities. The property extends across five acres, highlighted by a picturesque stream that runs the entire length, offering a serene setting for outdoor ceremonies and a magical backdrop for photos. The interior spaces for ceremonies and receptions are flexible in their layout and are tastefully decorated with a blend of wood, stone, and industrial touches. This charming mix allows for the accommodation of both intimate gatherings and grand events.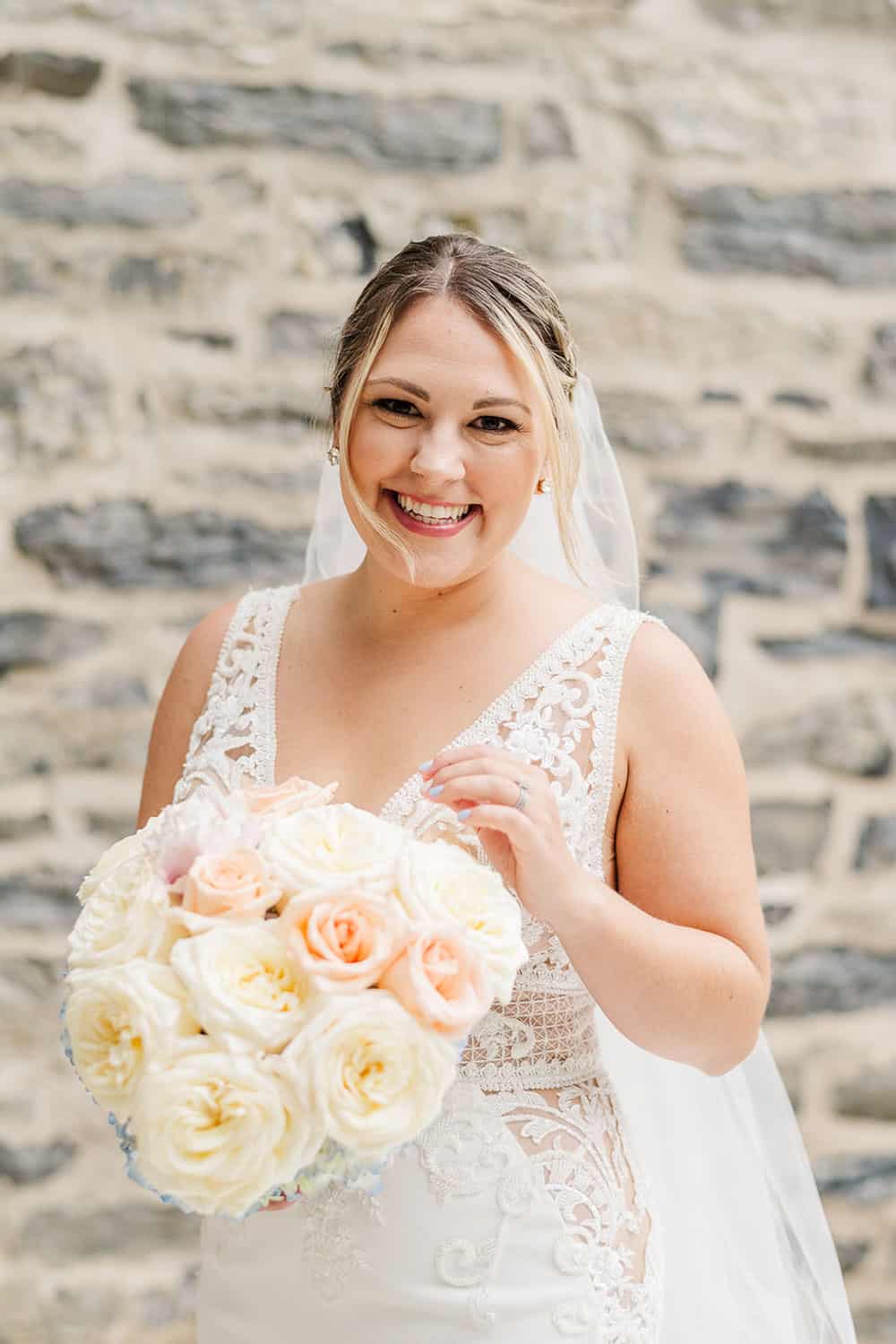 Celebrate Your Day With Us
Olde Village Mill is the ideal setting for hosting your wedding, accommodating up to 130 of your dearest family and friends. Our elegant and versatile venue offers a romantic atmosphere, ensuring your special day is full of love, warmth, and unforgettable moments. The space at Olde Village Mill can be customized to align perfectly with your unique vision, turning your wedding day into a remarkable celebration of your union.
Our devoted team at Olde Village Mill recognizes the importance of your wedding day and is dedicated to aiding you in crafting a memorable experience. We provide a variety of services, contemporary amenities, and flexible layouts. Choosing Olde Village Mill as your wedding venue means exchanging your vows in a setting that exudes romance and intimacy, enveloped by those who mean the most to you.
Allow us to help you orchestrate a wedding day that mirrors your personal love story, where each detail contributes to creating lasting memories. Opt for Olde Village Mill for a wedding venue that truly encapsulates the spirit of your love and dedication.
Explore Olde Village Mill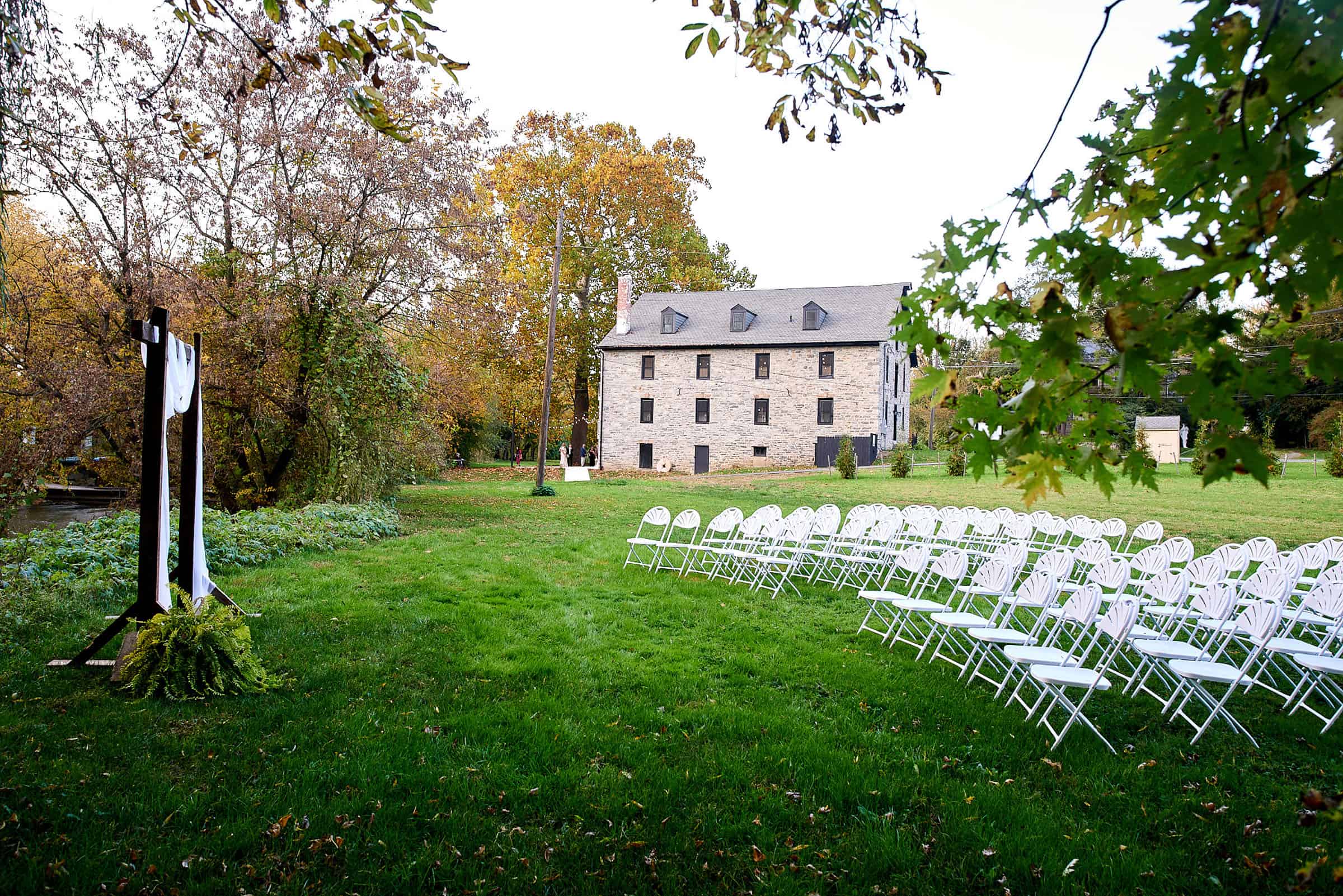 Nestled on more than five acres of land, this property is truly stunning. The picturesque landscape boasts numerous trees, including a graceful willow tree, and a stream that runs the entire length of the estate. A bridge over the creek provides a perfect spot for photography, and there are plenty of scenic locations throughout the property to capture your special moments.
On the first floor of the mill, you will find the indoor ceremony area which can accommodate up to 130 guests. It seamlessly blends the charm of historical elements with industrial-style aesthetics, featuring original stone walls and modern industrial lighting. This space is fully climate-controlled to ensure maximum comfort for you and your guests.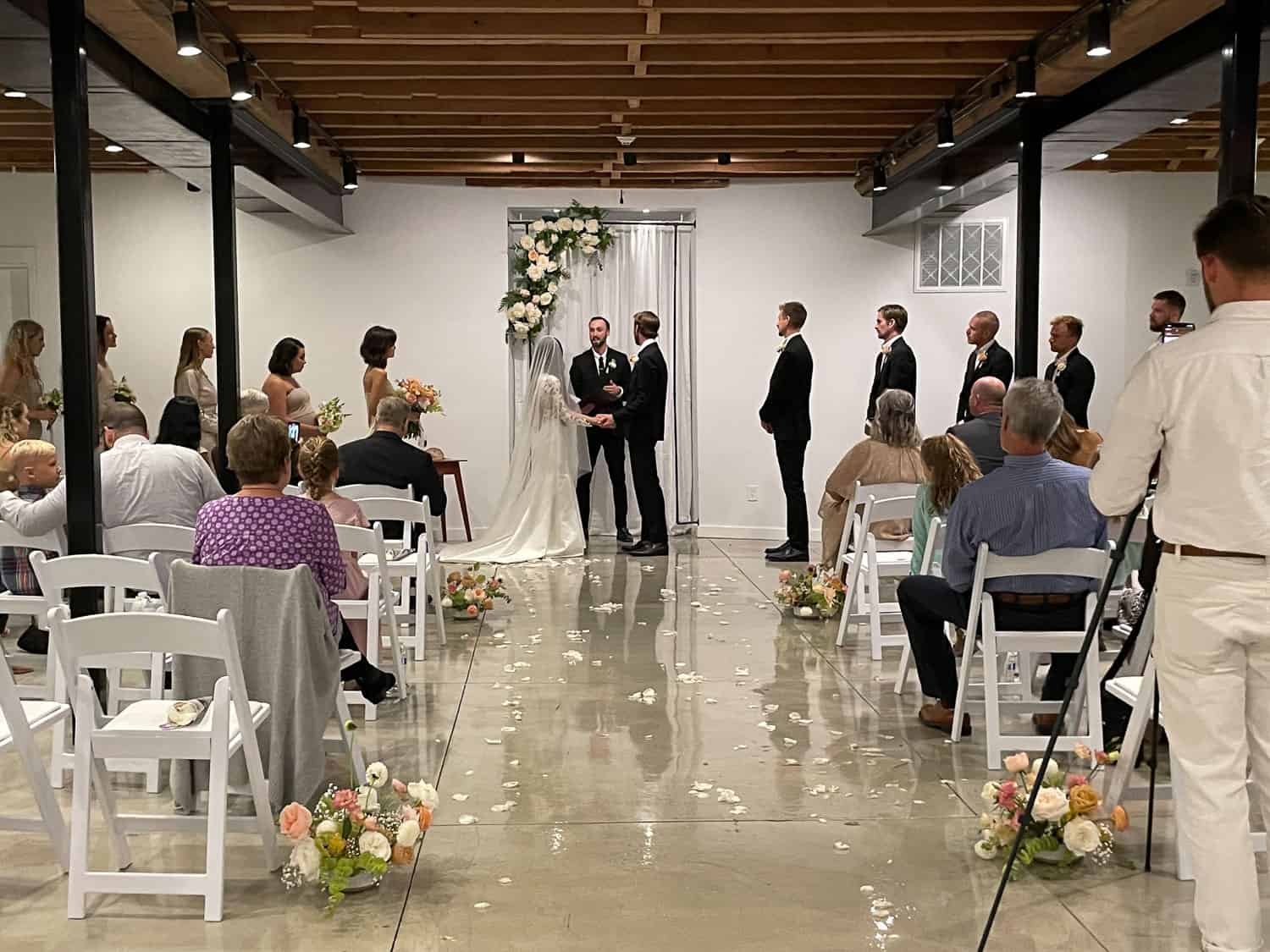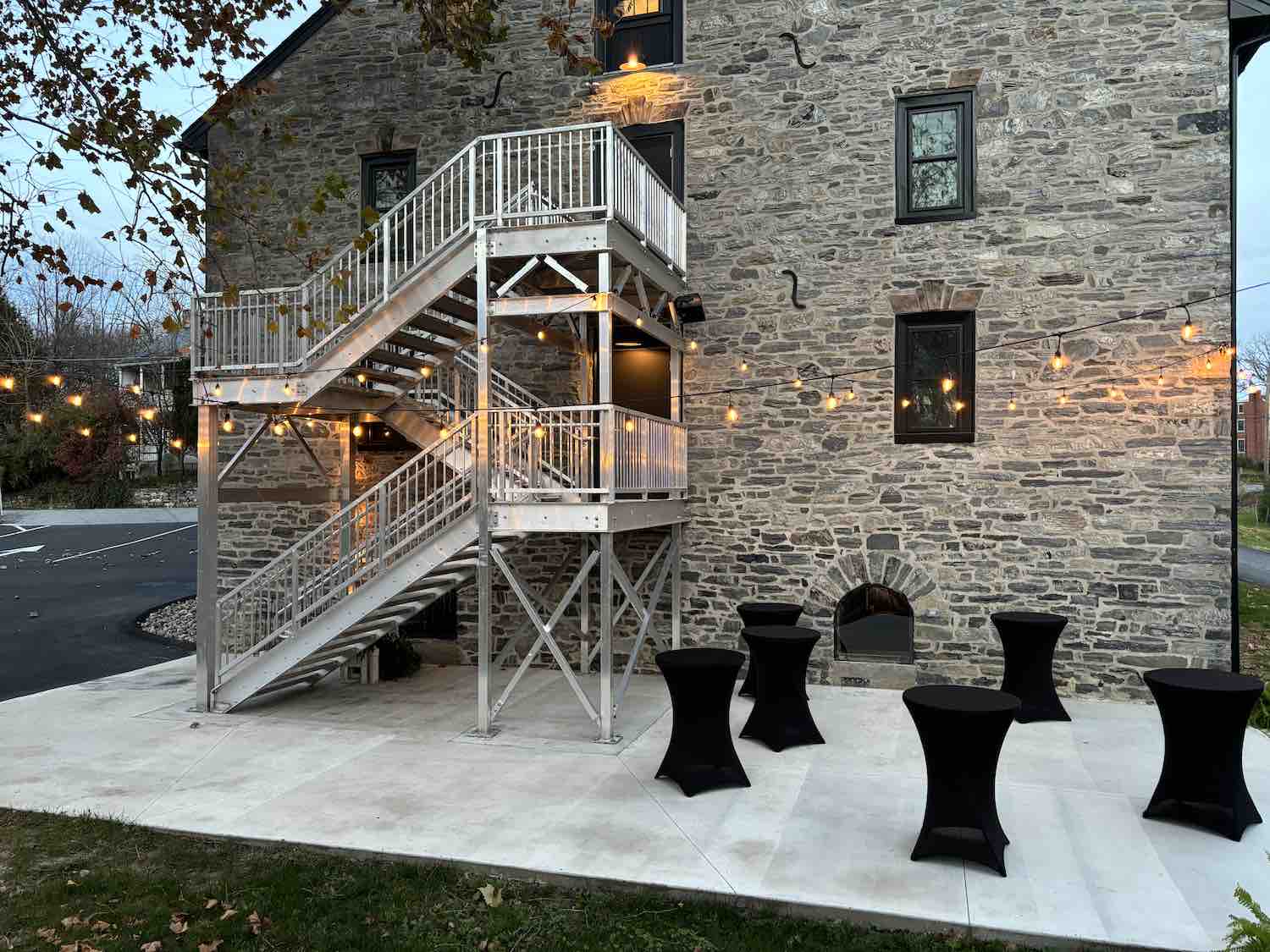 Outdoor Pre-Function Space
Olde Village Mill boasts an outdoor pre-function area that serves as an excellent setting for cocktail receptions and a serene escape from the indoor festivities. Nestled under the canopy of a grand sycamore tree and offering views of the picturesque grounds and stream, this space beautifully enhances the overall experience of your special event.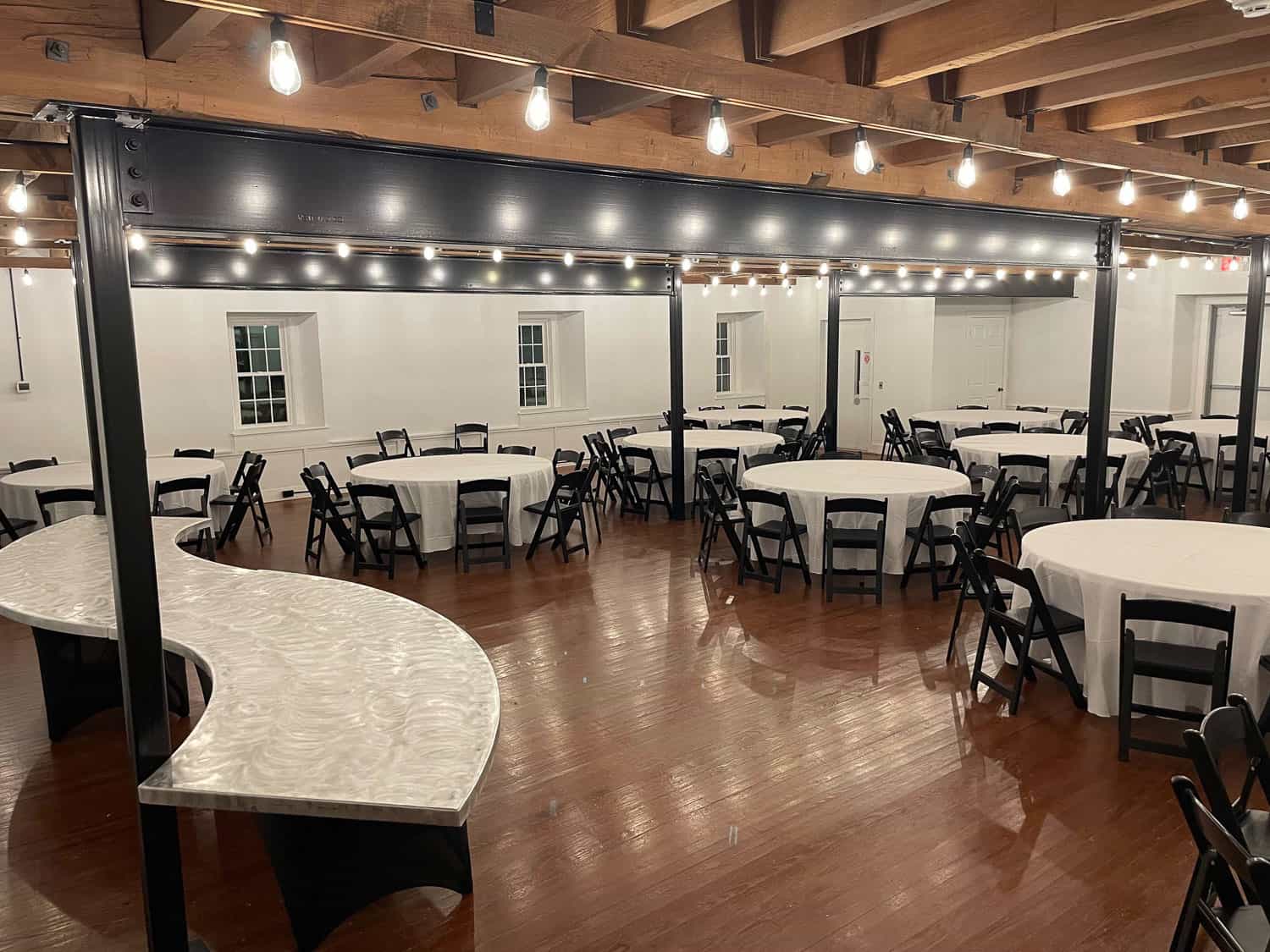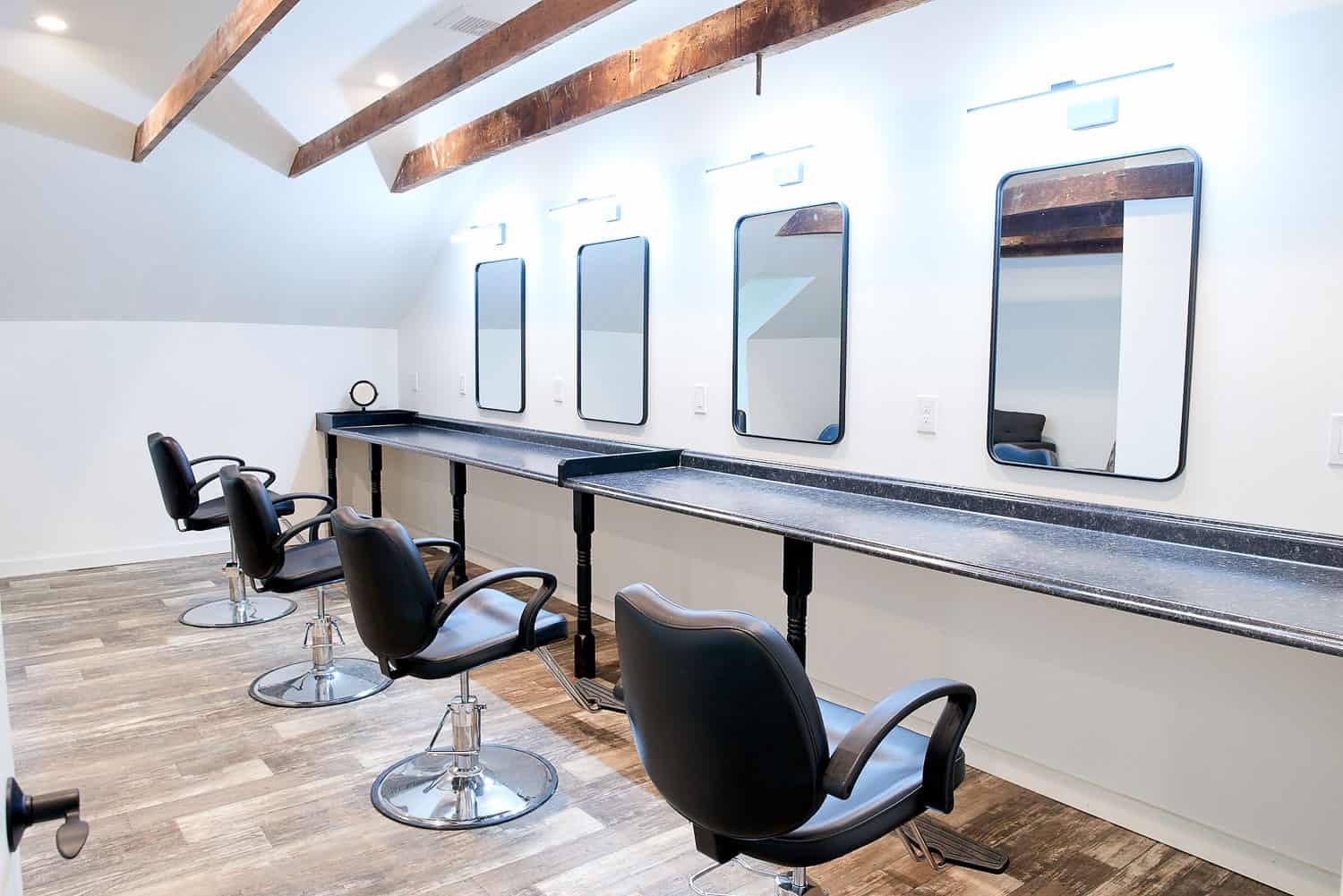 Indulge in modern luxury with our spacious and upscale bridal suite, with plenty of countertop space as well a modern sitting area of sofas and chairs for comfortable relaxing while getting ready. The suite also boasts a sizable hairstyling and makeup section, furnished with large mirrors, adjustable-height styling chairs, and ample countertops.
Additionally, the suite provides convenient rods and hooks for hanging dresses and other important garments. Complete with a private restroom, the space is accessible as early as 9:30 am on your wedding day. The dormer window offers a breathtaking view of the picturesque estate and the outdoor ceremony area.
The groom's area is thoughtfully designed to provide comfort and convenience, with plenty of countertop space as well as featuring a comfortable sitting area with a TV and a private restroom. Equipped with rods and hooks for hanging clothes, this space is ideal for getting ready. The room also offers a dormer window with a splendid view of the outdoor ceremony area.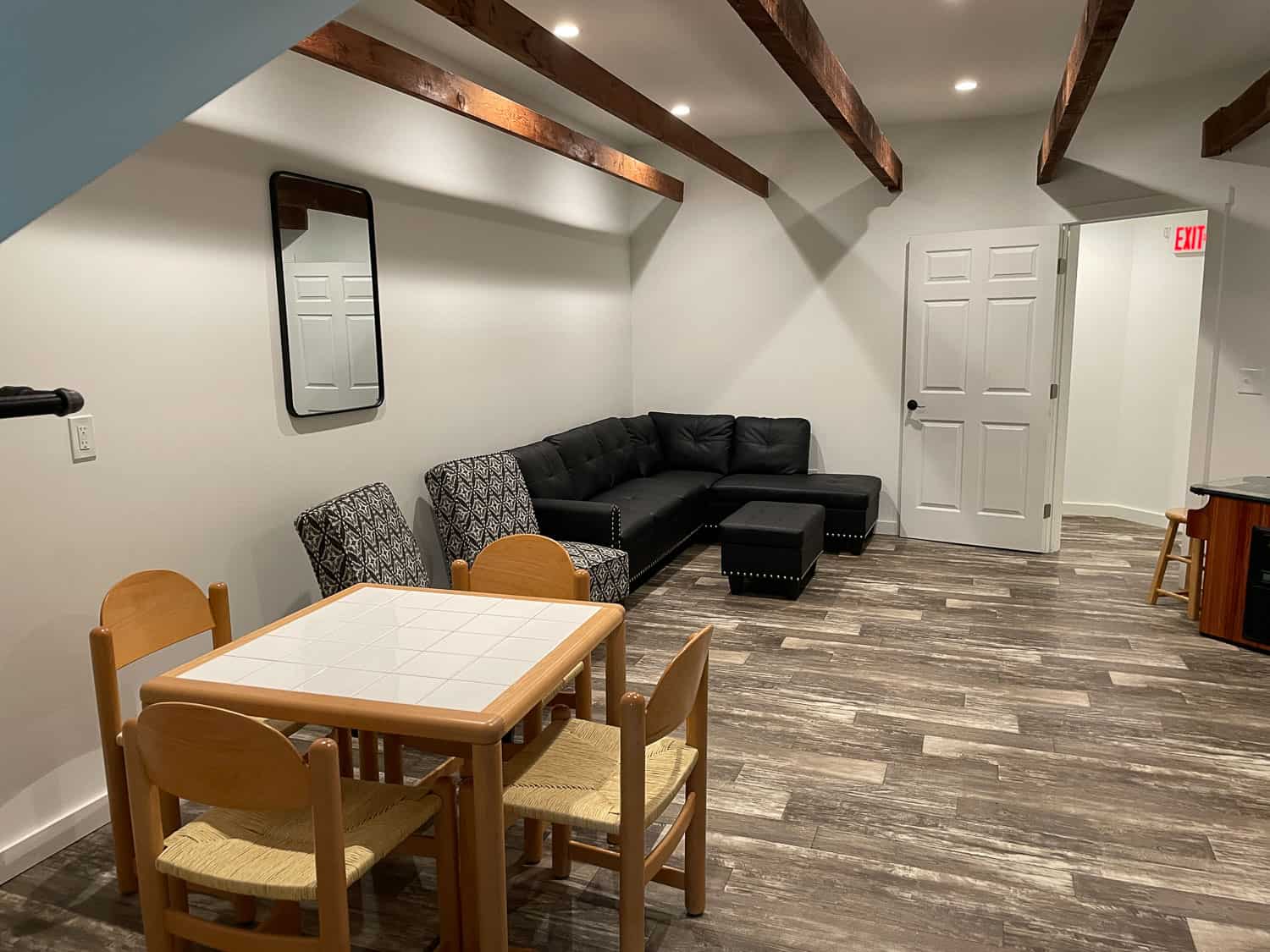 Included With Every Wedding


Charming and elegant historic venue situated on five acres of picturesque property



First-floor indoor ceremony area



Second-floor reception area



Third-floor suites for the couple and the wedding party



Outdoor space for hors d'oeuvres and cocktails



White ceremony chairs, black reception chairs, hi-top cocktail tables (10), 6' round tables (15), 6' rectangular tables (4), 8' rectangular tables (5), brushed-aluminum serving tables (2), and a sweetheart table.



Movable bar on the second floor



A stream and bridge for stunning photography opportunities



A dedicated event staff person to oversee the operations of the venue



Wi-Fi, TVs, projector, and sound system for the indoor ceremony



Select the caterer and wedding pros of your choice (as long as they're licensed and insured).



Plentiful On-Site Parking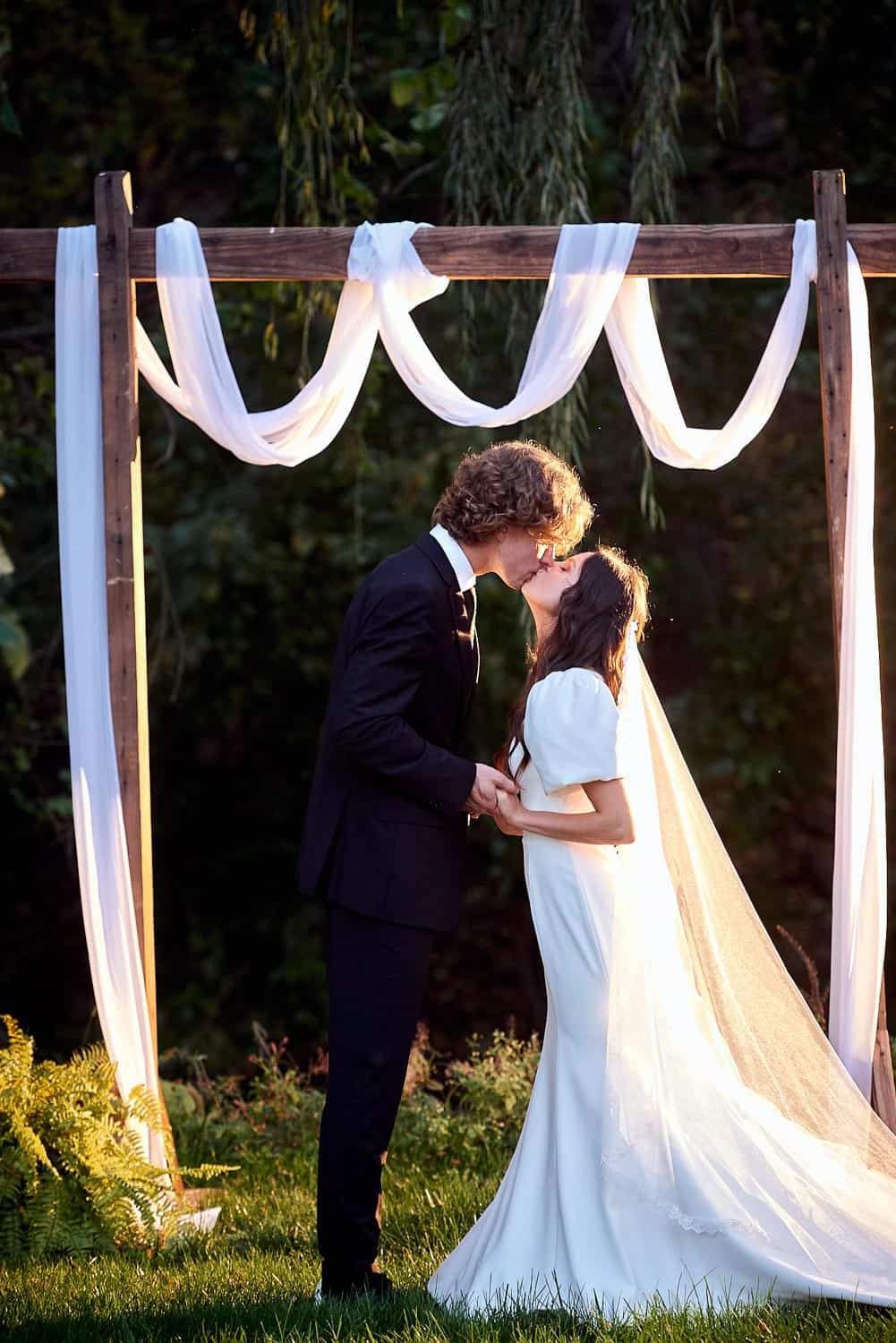 Our wedding packages include the use of all our outdoor and indoor areas for the entire day.
November – March Weddings
Start planning your event at Olde Village Mill
Whether you dream of a romantic wedding, a corporate event that leaves a lasting impression, or a special occasion that demands the utmost in care and detail, Olde Village Mill is dedicated to making those dreams come true. Our venue boasts historic charm, modern amenities, and impeccable decor, all combining to create an extraordinary experience that you and your guests will treasure for a lifetime.
Connect with us today to begin the journey of crafting unforgettable memories at Olde Village Mill, the premier event destination in Lancaster County.
Contact Olde Village Mill